Mini Skincare, Major Glow - Unlock Your Best Skin Yet!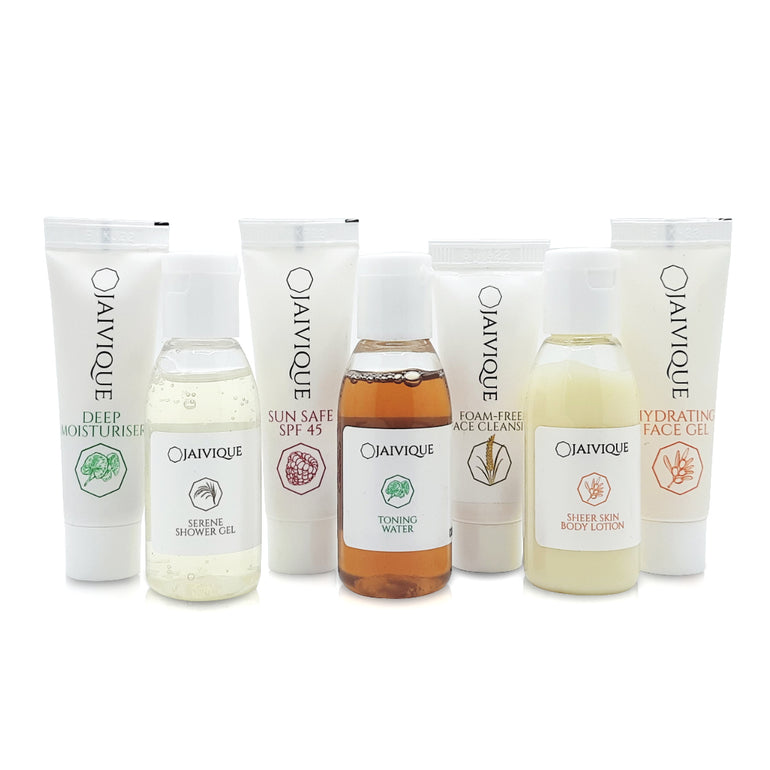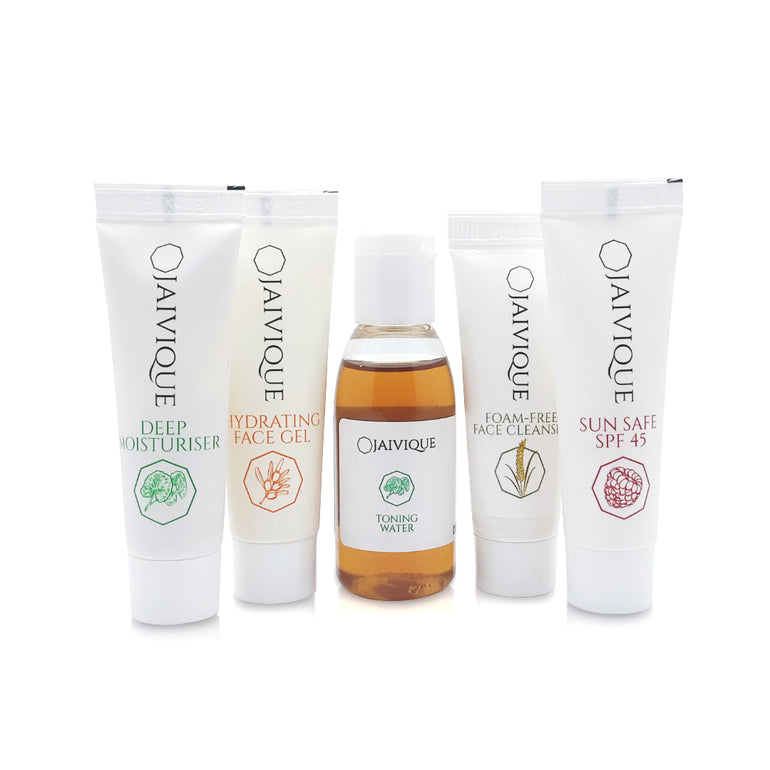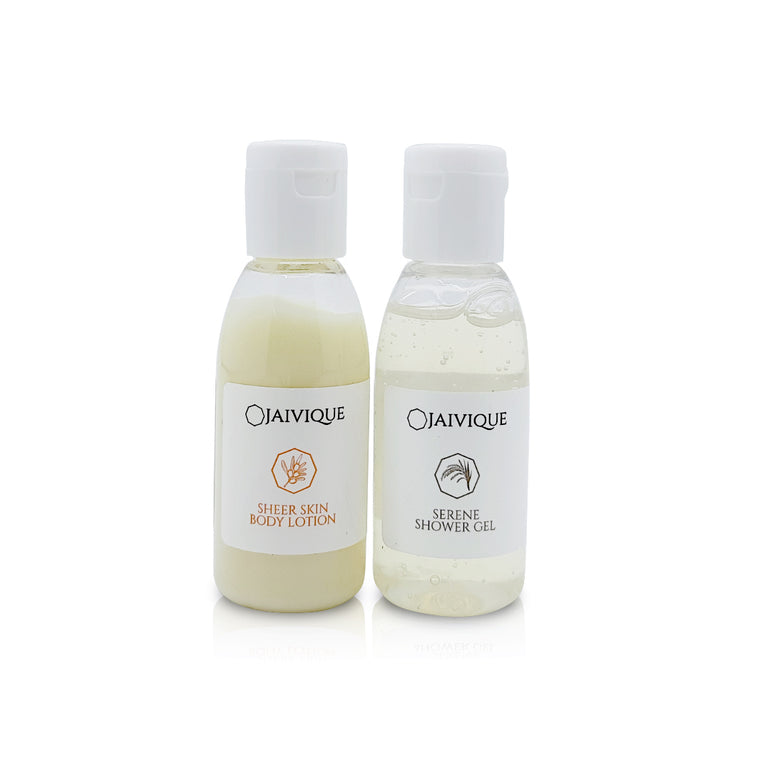 5 skincare & 2 body care products in mini sizes
MRP Rs. 499.00
Regular price
MRP Rs. 725.00
off
Free shipping on allorders
Mfg by: Sprivil Healthcare L 1/4 Additional MIDC Satara 415004 MH India
What's in this kit?
👉 Face Cleanser 10ml tube
👉 Body Lotion 25ml bottle
✅ Clinically-tested skincare
💧Powerful actives delivered to the deepest skin layers
---
7 SKINCARE MINIS KIT
MRP Rs. 499.00
Regular price
MRP Rs. 725.00
We understand that choosing the right skincare and body care products can be overwhelming, so we're excited to offer you Jaivique minis to try before you buy! Our mini trial packs offer a convenient and cost-effective way to experiment with different products & skincare routines to find the ones that work best for you. Here are a few routines we're sure you'll like: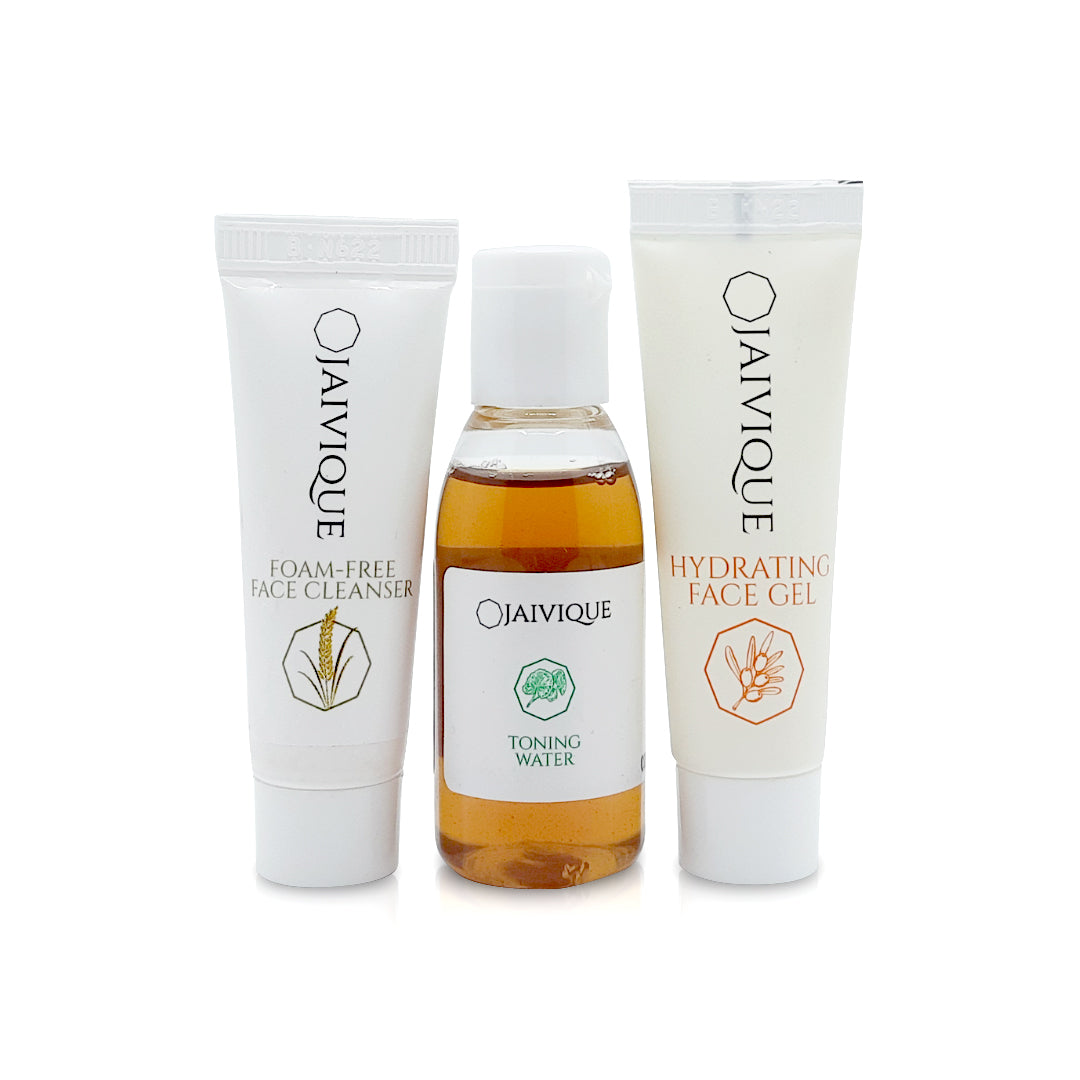 C-T-M - Cleanse, tone & moisturize with this 3-step routine:
Deep cleanse with the Jaivique Foam-Free Face Cleanser with clinically proven actives such as rice water, apple cider vinegar & hyaluronic acid that deep cleanse, balance skin ph and leave the skin hydrated & plumped up.
Next, dab some Toning Water onto your face & neck. Enriched with cica & rose extracts, it restores cell water balance & soothes skin irritation.
Finally, restore, uplift & rejuvenate your skin with the Jaivique Deep Moisturizer
Enriched with cica, bakuchiol & rose extracts, along with BRIGHT Oléoactif® a 100% safe ECOCERT-certified skin whitening ingredient & PENTAVITIN®, known to boost skin hydration levels by 275% after a single application.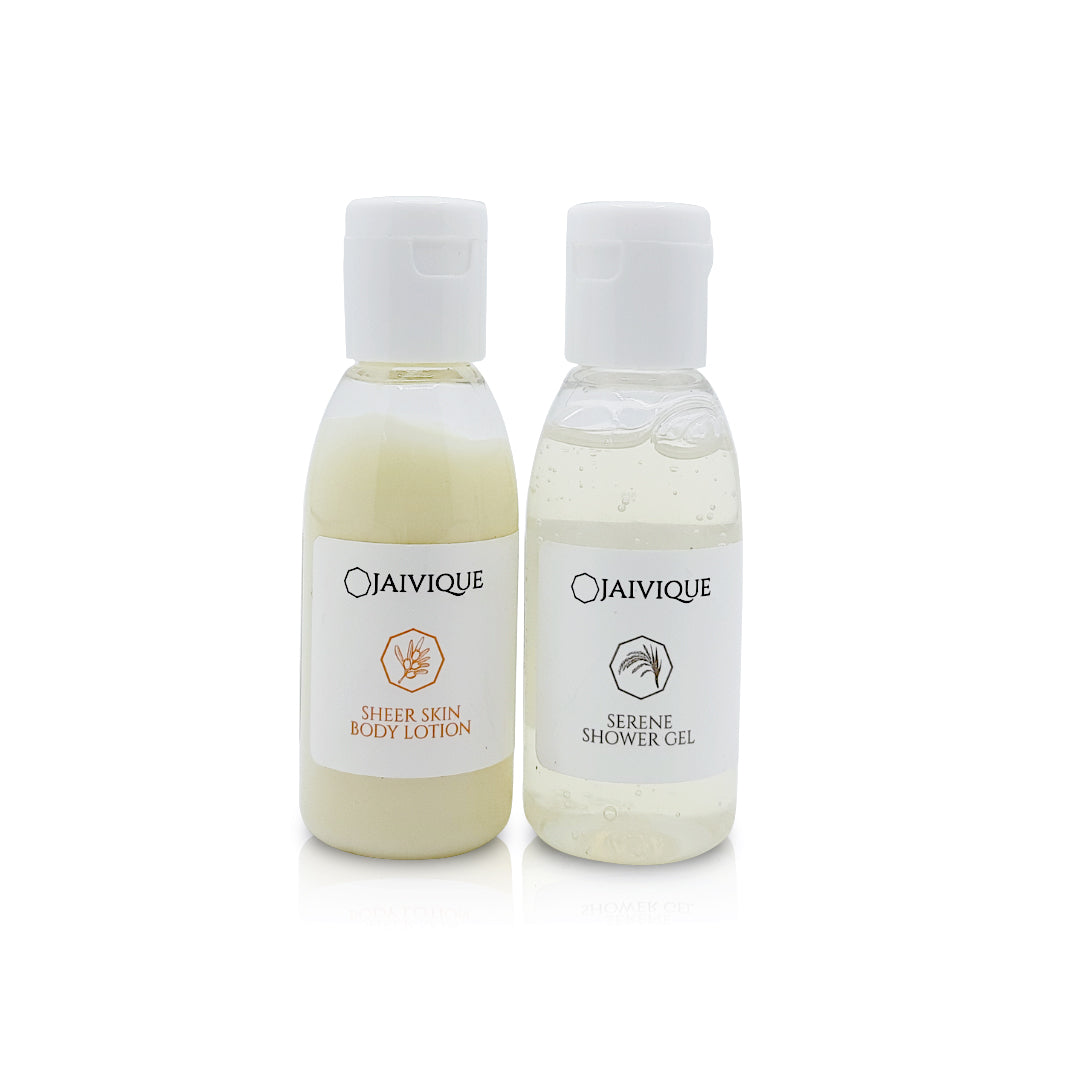 Pamper yourself with the ultimate 2-step bathing ritual!
Whether you want to refresh or unwind, Jaivique Serene Shower Gel is what you need. Formulated with ginger root extract, lemon extract & rice water work their magic to give you healthy, radiant & refreshed skin everyday. Invigorating & uplifting fragrance.
After a refreshing bathing experience, instantly soothe & moisturize with Jaivique Sheer Skin Body Lotion. Formulated with PENTAVITIN®, clinically proven to boost skin hydration levels by 275% in a single application and provide instant & deep hydration lasting upto 72 hours.
Oily/Combination Skin? Then this one's for you!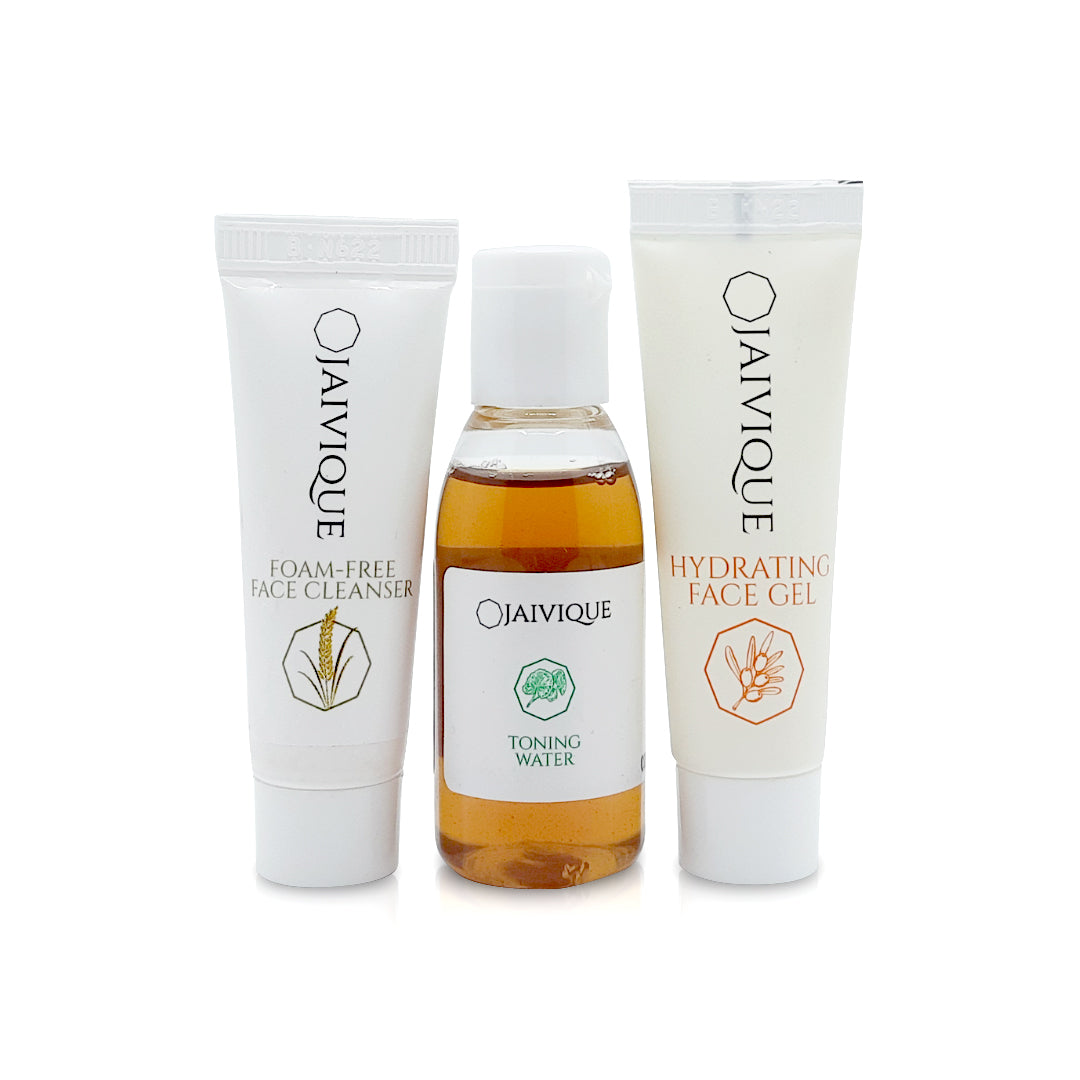 C-T-G - Cleanse, Tone, Gel
After deep cleansing & toning with Jaivique, your skin will feel like magic no doubt, but it only gets better from here on…
This time, switch up the moisturizer with the Jaivique Hydrating Face Gel. Experience the magic of sea buckthorn, hyaluronic acid and LIFT Oléoactif®, a 100% plant-based anti-ageing ingredient proven to reduce primary wrinkles by 25% in 5 minutes!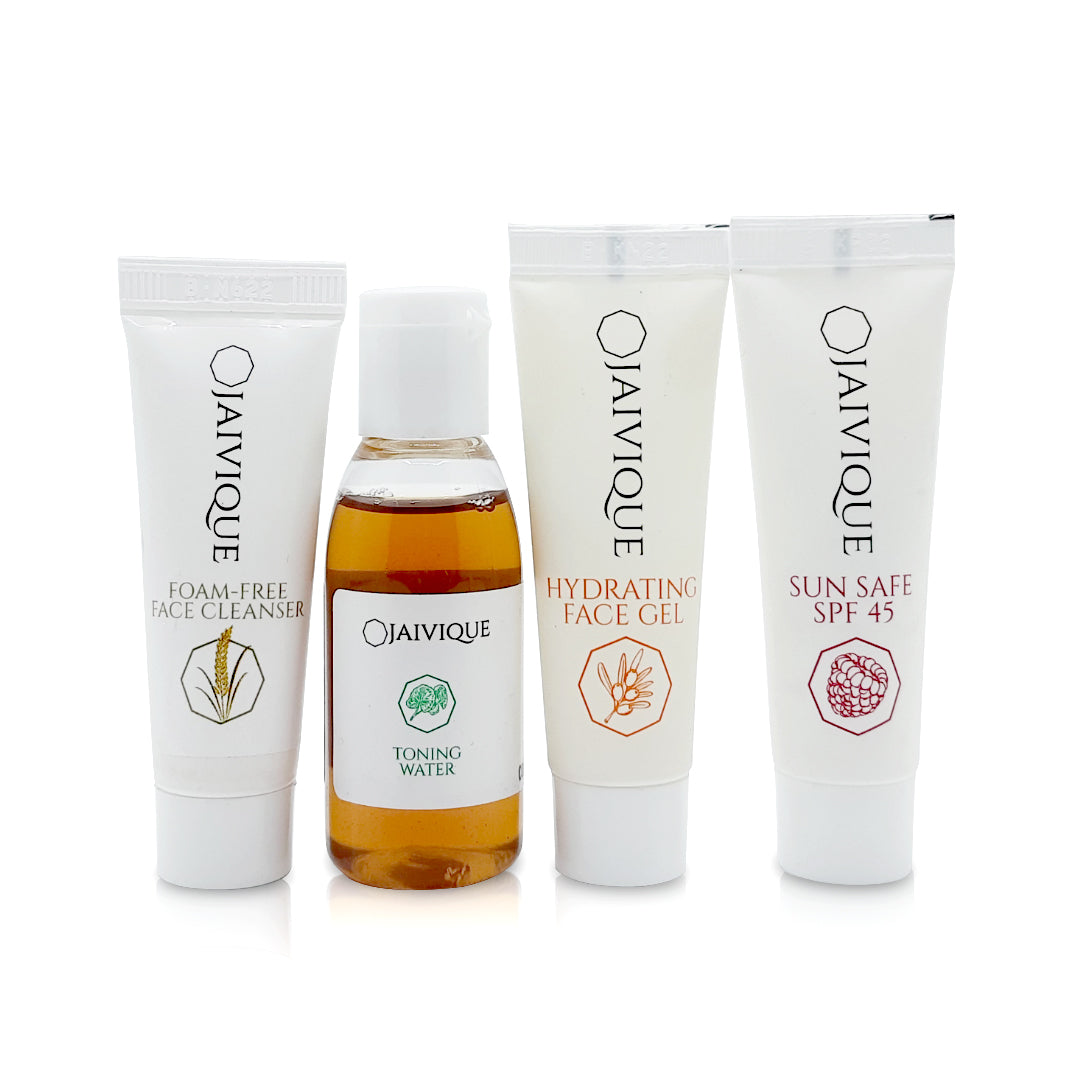 Fancy some sun protection?
Add sunscreen to your C-T-M or C-T-G routine, and you can say goodbye to sun damage, aging, pigmentation & say hello to clear, smoother & more radiant skin.
Jaivique Sun Safe SPF 45 has been clinically proven to provide UVA & UVB protection of upto a count of 45. No white cast. 
What's more, they're your perfect travel companions too! Lightweight and compact, they take up minimal space in your luggage and ensure that you never have to compromise on your skincare and body care routine while on the go.
JAIVIQUE PROVIDES CLEAN, SCIENTIFIC & MINDFUL SKINCARE SOLUTIONS THAT ACTUALLY WORK!
The name 'Jaivique' means organic or biological. Our products are 100% vegan, extremely safe & highly effective.
They have been tested in-house and in dermatological labs as safe & non-irritant.
They are easily absorbed and yet non-comedogenic.