BODY BASICS | shower gel & body lotion | pH balanced skin cleansing | non-greasy, moisturised skin
Shower Gel 210ml + Body Lotion 210ml
Share
Regular price
MRP Rs. 599.40
Regular price
MRP Rs. 999.00
Sale price
MRP Rs. 599.40
(incl. of all taxes)
Unit price
per
Sale
Sold out
FREE SHIPPING ON PREPAID ORDERS
LIVE NOW! 40% OFF ON KITS
A complete body pampering experience with two luxurious body care products.
---
● Say hello to a serene bathing experience that leaves the skin on your whole body feeling soft, smooth & fragrant, and uplifts your senses to an entirely new level!
● Enjoy the spicy uplifting fragrance of wild flowers that will leave you mesmerized throughout the day & relaxed at the end of a tiring day - whichever way you like it...
● The Sheer Skin Body Lotion is an ideal balance of a humectant (for skin hydration), an emollient (skin moisturizing), and an occlusive (creates a barrier that prevents moisture/hydration from escaping).
● The lotion gets quickly absorbed into your skin to provide instant softness & smoothness without any residue. The fragrance is mesmerizing!
Serene Shower Gel
Water, Sodium Lauroyl Sarcosinate, Coacmidipropyl, Betaine, Sodium Cocoyl Glycinate, Glycerine, Acrylates Copolymer, PEG7 Glyceryl Cocoate, Polyquat 7, Phenoxyethanol, Ethylhexylglycerin, Lemon Extract, Rice Water Extract, Ginger Root Extract, Fragrance, Triethanolamine, Sodium Gluconate.
Sheer Skin Body Lotion
Water, Aloe Vera Juice, Caprylic Capric Triglyceride, Saccharide Isomerate (and) Aqua (and) Citric Acid (and) Sodium Citrate, Coco-Caprylate / Caprate, Propanediol, Betaine, Phenoxyethanol, Ethylhexylglycerin, Glyceryl Stearate (and) PEG-100 Stearate, Kokum Butter, Cetearyl Alcohol, Ammonium Acryloyldimethyltaurate / VP Copolymer,Hemp Oil, Avocado Oil, Ginger Extract, Fragrance, Sodium Gluconate, Sea Buckthorn Pulp Extract.
CLINICALLY TESTED

Dermatologically tested in-house and in an independent lab.
CLEAN, VEGAN, CRUELTY-FREE

Free from harmful ingredients | No animal-derived ingredients | Not tested on animals
EXPERIENCED FORMULATORS

Our formulators have 15+ years of experience, working with thousands of ingredients and formulating hundreds of skincare products.
RECYCLING & GMP

Made in India | All plastic and paper can be responsibly recycled | Manufacturing facility is certified as following Good Manufacturing Practices.
RESPONSIBLE WATER USE

70% of waste water generated is treated before releasing / reusing | Zero water pollution!
CUSTOMERS LOVE US
Customer Reviews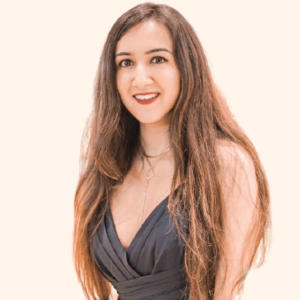 M
12/11/2021
Michelle

India
I recommend this product
Absolutely love these 2 goodies
For starters, I love the texture of the shower gel and how it lathers up pretty well with or without a loofah. It doesn't have a strong smell and is extremely hydrating. It has a pleasant relaxing smell just like the one you would use right after you get a massage. Absolutely love it❤️ I've been using this since a week now. I feel like this worked really well for my skin because I have oily skin so it did manage the oil production and sebum that my skin produces, especially since you can get acne anywhere on your body. I love that is is lightweight and not greasy at all, absorbs into my skin pretty well, and has a pleasant smell. You can also use it post shaving / waxing. I've been using this for 3-4 days.
12/02/2021
Shweta S.

India
I recommend this product
Awesome Products
I'm very keen on these amazing products by Jaivique. They smell divine. Really good quality and lovely packaging. Speedy delivery.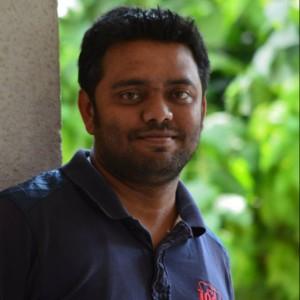 HP
11/30/2021
Harshvardhan P.

India
I recommend this product
Amazing products for both normal and sensitive skin
Because of sensitive skin I was skeptical about these products. But I was surprised to see the amazing results. Very nice products with goodness of natural ingredients.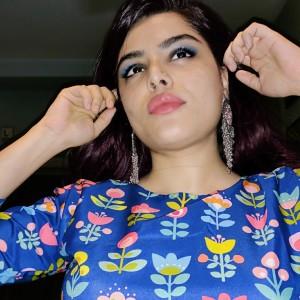 C
10/10/2021
Chandrima

India
Awesome
Best products ever!!
This cleanser with Rice water and other anti-ageing ingredients enhances skin health in various ways as it is enriched with lot of nutrients such as Triglycerides, Lipids and Starch. On the very first use I noticed a little pore tightening effect on my face. I'm sure with regular use the skin would look fresh and young.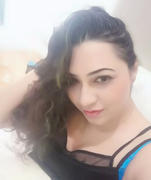 HOW TO USE
Serene Shower GelStep 1: Take a few drops of shower gel on a wet loofah.
Step 2: Lather up & massage all over the body.
Step 3: Rinse off & pat dry.

Sheer Skin Body LotionStep 1: Take a few drops of toner in the palm of your hand.
Step 2: Apply all over your face & neck.
Step 3: Wait for a few seconds till it gets completely absorbed into your skin.
OUR HERO INGREDIENTS
Skincare superheroes to rock your skincare journey!
Why C-T-M-P?
Follow this basic minimal skin routine to keep your skin safe from dullness, dryness, oiliness, acne, early signs of ageing, environmental factors like pollution.
Cleanse-Tone-Moisturise-Protect
FORMULATOR'S NOTE
The Serene Shower Gel has been formulated with ingredients that leave your skin soft & silky smooth and at the same time the fragrance mesmerizes you to uplift your mood.

The Sheer Skin Body Lotion has been formulated to get quickly absorbed into the skin and provide instant relief from dry & dehydrated skin.
THE DIRTY DOZEN
Silicones

Silicones are used in beauty products to give them a soft & smooth texture, and are known to make the product water resistant. Hence, they're commonly used in sunscreens, moisturizers & face makeup products that claim to be waterproof. 

However, in doing so, they form a barrier on skin that traps oil, sebum & other impurities. This buildup causes enlarged pores, which get clogged with blackheads & whiteheads.Jaivique's skincare products are thus silicone free & non comedogenic.
Parabens 

These are a group of related chemicals that are added to cosmetic products as preservatives, as they prevent the formation of harmful mold & bacteria. However, they are known to disturb hormonal function, cause reproductive toxicity and increase the risk of breast cancer.

For all these reasons, Jaivique products are paraben free.
Sulphates

These are surfactants, i.e. they enable face washes, shower gels, soaps, shampoos etc. form a rich lather. They bind with oil & dirt, thus enabling them to get washed off easily with water.However, sulphates are known to cause skin irritation, inflammation & sensitivity. They have also been found to be responsible for skin diseases such as contact dermatitis.

Due to these reasons, all of Jaivique's products are sulphate-free.
Mineral Oils

A cheaper yet highly effective & long-lasting moisturizing ingredient, however it is derived from petroleum. It also regulates the viscosity of beauty product formulations.Dermatologists claim that this ingredient doesn't cause any skin damage. But it is derived from petroleum, a non-renewable source of energy.

Hence, as a clean & conscious beauty brand, Jaivique products are mineral oil free.
Propylene Glycol

A commonly used emollient as it prevents loss of water by forming an oily barrier over the skin's surface. It is also added to products to reduce their thickness.However, it has been linked to skin irritation & contact dermatitis in case one is found to be allergic to it.

For this reason, Jaivique products are free from propylene glycol.
Formaldehyde 

This substance is known to boost the shelf life of cosmetics & personal care products as it prevents contamination from bacteria. It has been found to trigger allergic reactions in the form of rashes & irritation.

Jaivique products are formaldehyde free.
Artificial Colours 

Known to clog pores by disturbing the skin's oil balance, the use of artificial colors in cosmetics has been linked to acne, blemishes, skin irritation & skin redness.

Due to these reasons, Jaivique products are free from artificial colors.
Hydroquinone

Hydroquinone has been known to be a skin-lightening agent, due to which it is used in products meant for treating hyperpigmentation. However, theover usage of this ingredient has been found to trigger a toxic reaction on melanocytes, which can force them to regroup. This can result in higher melanin production, thus causing hyperpigmentation, inflammation & redness.

Jaivique products are hydroquinone free.
Butylated hydroxyanisole

Butylated hydroxyanisole is commonly used as an antioxidant & preservative for cosmetics, food, packaging & other products. However, it had been found to be a possible carcinogen. It is also known to break down the body's essential vitamins and negatively impact hormone function. 

Jaivique products are butylated hydroxyanisole free.
Aluminium compounds

Added to cosmetics/skincare products to thicken them & increase their absorption. However, since aluminium is a pro-oxidant (opposite of antioxidant), it can actually increase oxidation in the skin, thus speeding up aging.Hence, Jaivique products are free from aluminium compounds.
Plastic microbeads

These are added to cleansing products for gentle exfoliation to make skin look glossy. However, plastic microbeads can cause tiny abraisons in skin, which can let in harmful bacteria that cause acne, inflammation, dark spots & rapid aging. In addition, plastic microbeads are very harmful to the environment.

Jaivique products are free from plastic microbeads.
Talc

Talc is normally added to cosmetics to improve their consistency, prevent them from caking up & absorb moisture. However, in case it is inhaled, it can cause respiratory & lung disorders. Hence, it is best avoided.

Jaivique products are talc free.
FREQUENTLY ASKED QUESTIONS
What are shower gels?

Shower gels are products in liquid form, normally packaged in bottles or tubes, which are used instead of soap for bathing.

Shower gels are formulated with ingredients that are very mild yet effective on skin for cleansing, as opposed to soap that tends to be very harsh. A shower gel works through emulsification - it loosens the bond between dirt and our skin. This dirt binds with the foaming bubbles of the shower gel and gets rinsed off when washed with water.

The best shower gel is one that has been formulated without the use of sulphates, or sls, as these chemicals tend to dry out the skin. Sls is responsible for the foaming of soaps, shower gels, shampoos & other foaming products. However, it strips the skin of natural oil & hydration and leaves the skin dry & stretchy.

The ideal ingredients required for a shower gel to deep cleanse, refresh skin and restore skin pH without drying it out are rice water, ginger root extract & lemon extract. These ingredients provide deep hydration, sooth skin irritation & sensitive as well as brighten the skin. Lemon is a powerful cleanser with vitamin C, known to cleanse without disturbing the skin's pH, ginger root is a powerful antiseptic & anti-bacterial, and rice water has been used since ancient times for skin hydration, firming & anti-ageing.

Check out the Jaivique Serene Shower Gel suitable for men & women, and formulated for all skin types.
How to use/how to apply shower gel?

The most efficient & cost-effective way of using a shower gel is by adding a few drops of it to a wet loofah/bath sponge.

Squeeze the loofah/bath sponge gently to lather up. Now, wet your body and apply it all over with the help of this loofah, and wash off with plain/warm water.

If you don't use a loofah or bath sponge, you will end up consuming a larger quantity of product, and it may not rinse off as easily. However, with a wet loofah, you will need only 2-3 drops of shower gel for your whole body.

Check out the Jaivique Serene Shower Gel suitable for men & women, and formulated for all skin types.
What is the difference between body wash and shower gel?

On the whole, both products - shower gel & body wash - serve the same purpose, that is, they cleanse the body.

However, a shower gel is a transparent product with a thicker gel-like consistency. On the other hand, a body wash can be more liquid & opaque (there are transparent body washes too), but it's consistency is more or less similar to liquid soap.

Shower gels & body washes of different brands are formulated differently to cater to various skin types, so check the product label for ingredients & skin type before you pick yours.
Can Body Lotion be Applied on the Face?

Applying body lotion to your face might not be a very good idea, and here's why:

A body lotion is generally formulated with slightly heavier ingredients to cater to the skin of your body, which tends to be thicker & more resilient.

Applying these heavy ingredients on your face can lead to pore clogging, which can result in a breakout of blackheads, acne and pimples. Hence, body lotion is best when used on your body, and for the face, you should choose a face moisturizer, cream or gel suited to your skin type.

However, once in a while, if you are either travelling or have run out of your face product, you can apply just a tiny bit of body lotion on your face, but avoid doing this more often.
Which Body Lotion is Best for Dry Skin?

To be effective, a body lotion must comprise of ingredients that hydrate, moisturize & protect the skin. These ingredients can be described are as follows:

Humectants - They attract water molecules from the air around us and trap them into the skin to provide hydration - aloe vera & glycerin are some examples.

Emollients - Body butters or oils, such as hemp oil, avocado oil, shea butter, olive oil, almond oil, etc., which deeply moisturize the skin

Occlusives - Ingredients that form a protective layer or barrier on the skin's surface to prevent moisture from escaping, for instance, lanolin, beeswax, olive oil, jojoba oil, etc. You can see that certain emollients also act as occlusives.

The best body lotion for dry skin would be one that is an ideal balance of the above-mentioned ingredients, so that it not only hydrates AND moisturizes your skin, but also locks it into your skin for several hour.
Which Body Lotion is Best for Summer?

It is important to remember that your skin needs moisturizing throughout the year. Only the level of moisturizing may vary depending upon the season. This is particularly true if your skin type is dry and if you are over the age of 40 years.

Specifically in summer, it is important to use a light non-comedogenic and oil-free moisturizer, or at least one that doesn't leave an oily or greasy layer on the skin, as your skin is not likely to become as dry in summer as it does during colder seasons.

Care should be taken while choosing the right face moisturizer during summer, as your skin tends to sweat and be more on the oilier side, especially if you are a teen or young adult. A product with heavy or rich ingredients is likely to clog pores & generally feel heavy on the face.

The Jaivique Sheer Skin Body Lotion has been carefully formulated with the ideal mix of heavy & light ingredients to provide moisture, skin protection, soothe skin inflammation, and heal the skin on your body. Also check out the Jaivique Face Gel for oily/combination skin & Deep Moisturizer for dry, dehydrated & ageing skin.
Which Body Lotion is Best for Oily Skin?

The best body lotion for oily skin is one that doesn't contain rich & heavy ingredients such as body butters & oils.

Oily skin is characterized by overactive subecious or oil-producing glands. Hence, it requires more of hydration. Hence, the use of thick creams, especially on the face, is not recommended as they are likely to clog pores and result in breakouts of acne, pimples & blackheads.

If you have oily skin, using a body lotion that has been formulated for other skin types on your hands, legs, etc. should not be a problem.

However, in case of your face, neck & back, it is highly recommended for you to use a light non-comedogenic moisturizer. A product such as the Jaivique Hydrating Face Gel will deeply hydrate your skin without clogging your pores. Ingredients such as sea buckthorn, hyaluronic acid & vitamin C, it tightens skin pores, tones skin, provides relief from inflammation, reverses sun damage and makes your skin glow.
SOLUTIONS FOR YOUR SKIN CONCERNS!
VIEW ALL